GoS - Hands
---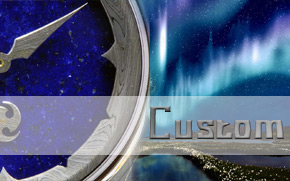 The GoS choice of hands is the shape known as Dauphine, which we consider to be a good complement to the damascus steel patterns. A smaller or thinner hand would easily become invisible over a GoS dial.
We can use other hand shapes on request or even make new hands by hand if requested. Patrik Sjögren made the hands for the Stockholm watches in Johan Gustafssons handforged steel.
Start ing from 2012, we will begin to offer hands and index rings in 18K fold, primarily in our own hand shape, known as GoS Spear, which premiered in the Stockholm model.
---
---
For more information about our watches or ordering, see below: