GoS - Dial
---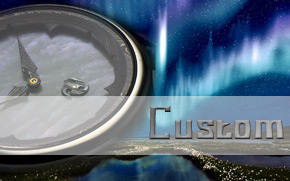 GoS can make damascus steel dials based on all techniques and patterns which Johan Gustafsson master, and that gives a lot of different options. Johan also master steel coloring like no-one else, which gives further possibilities.
We can also offer dials in other materials, i.e. Lap is Lazuli which is the dial material of the blue Stockholm.
Please contact us to discuss your ideas for a custom dial.
---
---
For more information or ordering of GoS watches, see below: