GoS Skadi pre-nominated for GPHG Artistic Crafts
---
GoS Skadi pre-nominated for GPHG Artistic Crafts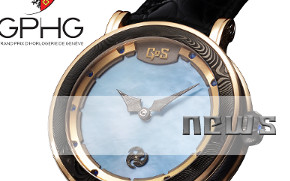 In June, we learned that fellow GPHG Academy members had pre-nominated Skadi for the Artistic Crafts category of GPHG 2020. We´re now proud to announce that the GoS Skadi is one of the official contenders during the first round of the GPHG awards.
Competition is tough but we hope all work and detailing we put into the movement and case will be rewarded with a spot among the final nominees.
Thanks for your support!
---